Our friend S took the IELTS test in Malaysia and remembered the following questions:
Writing test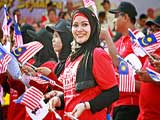 Writing task 1 (a report)
We were given two diagrams showing the layout of a college building. The first one was showing a 30-year-old layout and the second its current redevelopment. We had to compare and summarize both diagrams.
Writing task 2 (an essay)
Nowadays most developing countries receive financial aid from international organisations. However, many people believe that help in a form of advice and skills is more important and useful than money. Discuss both views and give your own opinion.
Speaking test
Interview
– What is your full name?
– Can I see your ID?
– Where are you from?
– Do you work or study?
– What subject are you studying?
– Do you like photography?
– What is more valuable, photo or video?
– Why do you think so?
Cue Card
Talk about a nice place for relaxation that you know and use. Please say
– Where and what is this place?
– Why do you go there?
– Who do you go there with?
Discussion
– What do you think about work for big corporations?
– Would you like to work for one? Why?
– What are the pleasant and unpleasant things about such workplaces?
– How should the manager and staff communicate in your opinion?
– Why do you think this is important?
Get a self study book, for Academic click here, for General here.
Subscribe to IELTS-Blog.com via RSS or via email