B. took the IELTS test in London in the UK, and remembered many of the topics and questions from his exam:
Listening test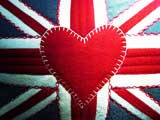 Section 1. Bank application form.
Section 2. Map description.
Section 3. A teacher and two students talked about some kind of trees.
Section 4. Don't remember.
Reading test
Passage 1. About Italian opera.
Passage 2. About forest fires in Australia.
Passage 3. Research into human brain.
Writing test
Writing task 1 (a report)
We were given two maps of a college building showing its transformation in 2010 and in 2019.
Writing task 2 (an essay)
Some people believe the media should be allowed to publish private information about people, while others are against it. Discuss both views and give your own opinion and relevant examples.
Get a self study book, for Academic click here, for General here.
Subscribe to IELTS-Blog.com via RSS or via email