An IELTS test taker from Pakistan (thanks, S!) remembered the following information about the recent exam:
Listening test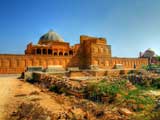 Section 1. A conversation between a man and a woman about renting an apartment.
Section 2. A conversation between two friends about university studies and some particular program that one of them is already doing.
Section 3, 4. Don't remember.
Reading test
Passage 1. About fluoridation of water.
Passage 2. About memory ability and skills.
Passage 3. Don't remember.
Writing test
Writing task 1 (a report)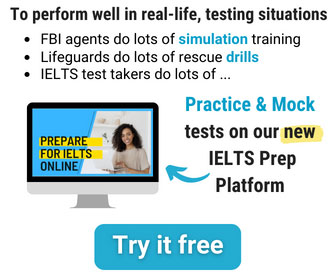 We were given a bar graph showing the percentage of male and female population in secondary schools and in higher education system in Europe, Latin America, South Africa and East Asia in the year of 2000.
Writing task 2 (an essay)
Some people believe that crime rate can be reduced by giving a long punishment, while others say there are alternate ways to reduce crime. Discuss both views and give your own opinion.
Speaking test
Interview
– What is your full name?
– Can I see your ID?
– Where are you from?
– Do you work or study?
– Where do you live now?
– Is it a house or an apartment?
– Please describe your house.
– Which room do you like the most? Why?
– What would you change in your house, if you had a chance? Why?
Cue Card
Talk about a difficult choice that you had to make and realised later it was the right decision. Please say
– When and where did you make this decision?
– How did you know it was the right decision?
– Why was this decision important to you?
Discussion
– What kind of choices do we make in our daily life?
– What kind of choices do children make in daily life?
– Is it important to go for a walk in a park these days?
– What do you do in a park?
– Do you think people these days prefer free time or money?
– When people work long hours, does that affect their family life? Why?