Thanks to our kind friend CB who took IELTS in Ireland, today we are sharing the questions she remembered from her exam:
Writing test
Writing task 1 (a report)
We were given a chart showing the consumption of soft drinks and bottled water per person in 5 countries in 2002.
Writing task 2 (an essay)
Some people feel that high school students should only learn literature from their own country, while others feel that they should be exposed to literature from around the world. Discuss both views and give your own opinion.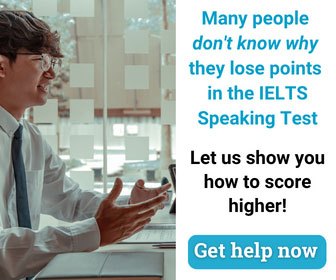 Speaking test
Part 1 (Interview)
– What is your full name?
– Where are you from?
– Do you work or study?
– What is your typical day at work like?
– Who is helping you at work?
Part 2 (Cue Card)
Describe a flat or house that you would like to live in, in the future. You should say
– where it would be located
– what it would look like
– who would live with you in it
– and explain how you would feel about living in it.
Follow-up question: Have you ever been to a house similar to the one you described?
Part 3 (Discussion)
– Do people in your country prefer to live in houses or apartments?
– Is it important to own a house or apartment in your country?
– Do you think there is a pressure on young people to buy a house/apartment in your country?