Our friend N who took the IELTS test in India shared these Writing and Speaking questions:
Writing test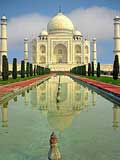 Writing task 1 (a letter)
You have recently bought a toy over the internet. When it was delivered you have found some problems with it. Write a letter to the toy company manager and say
– Give details of the purchase.
– Describe the problem.
– What do you expect the company to do about it?
Writing Task 2 (an essay)
Some people say that cars should be banned from city centres, others disagree. Discuss both views and give your own opinion. Use any relevant examples from your experience.
Speaking test
Interview
– What is your full name?
– Can I see your ID?
– Where are you from?
– Do you work or study?
– Describe your job.
– What is your working day like?
– When is the most productive time during the day for you?
– What do you like/dislike about your job?
– Would you recommend this job to anyone?
Cue Card
Talk about a book that someone recommended that you read. Please say
– Who recommended it?
– Why did he/she recommend it?
– What do you think about this book?
Discussion
– What kinds of books are famous in your country? Why?
– What are the benefits of reading books, in your opinion?
– Do you think people will continue to read printed books in the future? Why?
– What is your opinion about e-books?
– Aren't they cheaper and easily portable?
– What are the drawbacks of e-books?
– Are you able to imagine the world without printed books?
– What other possibilities do you see?
– Do you think young people like to read books?
– Some say old people are good at reading. Do you agree or disagree?
Get a self study book, for Academic click here, for General here.
Subscribe to IELTS-Blog.com via RSS or via email