The IELTS exam questions below were shared by R from India – thank you!
Writing test
Writing Task 1 (a letter)
You read a job advertisement for the Children's Care association. They need volunteers (to work without pay). Write a letter to the organization and say
– why you think you fit that job,
– what interests you in this job,
– how soon you are available to join.
Writing Task 2 (an essay)
Some people prefer to live in hot climates and like the activities and lifestyle of hot climates, whereas some people love the lifestyle of cold climates. Discuss both views and your own view. You should add some examples from your own knowledge or experience.
Speaking test
Interview
– Tell me your full name please.
– Talk about your hometown.
– What is your hometown famous for?
– Do you think government has built good museums in India?
– Let's talk about holidays.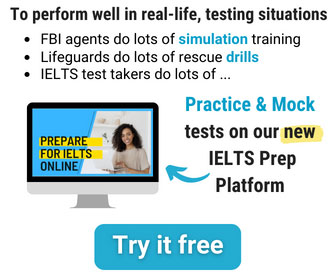 – Do you prefer going on holidays alone or with someone? Why?
– What do you like to do on holidays?
– Why do you think holidays are important to everyone?
– When was the last time you went on a holiday? What did you do?
Cue Card
Describe a naughty thing you did when you were a child, please say
– when and what you did,
– who was with you,
– what happened after that.
Discussion
– When do children become adults? At what age?
– What are the responsibilities of an adult?
– How does an adult differ from a child?
– Are there any celebrations when a child is becoming an adult in your country?