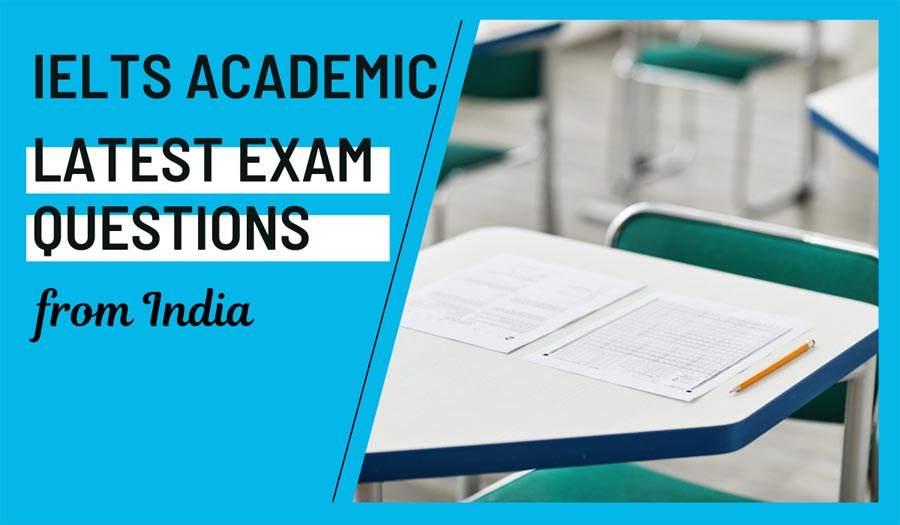 Our lovely friend P. has shared the writing questions from her recent IELTS exam in India, below:
Writing test
Writing task 1 (a report)
The bar chart and table below describe the proportions of part-time and full-time workers in 2011 in Australia.
Summarise the information by selecting and reporting the main features, and make comparisons where relevant.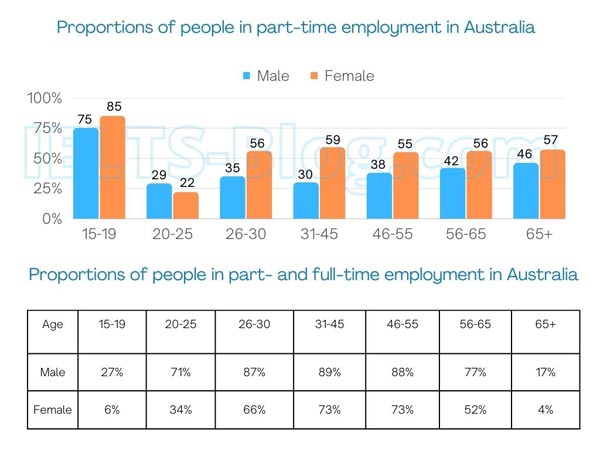 * Note: these aren't the actual figures given in the test, they were recreated for the purpose of demonstration.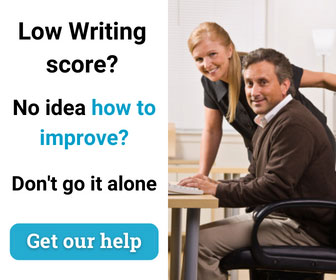 Writing task 2 (an essay)
Nowadays, instead of locally sourced produce, many supermarkets sell a variety of foods imported from countries all across the world.
Do the advantages of this development outweigh the disadvantages?