An IELTS test taker from India (thanks, S!) remembered the following topics and questions from a recent exam:
Listening test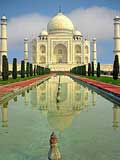 Section 1. A talk between a tenant and the landlord.
Questions: filling in blanks.
Section 2. A lecture about orangutans.
Questions: multiple choice.
Section 3. Don't remember.
Section 4. Facts about Australia.
Questions: filling in blanks.
Reading test
Don't remember.
Writing test
Writing task 1 (a letter)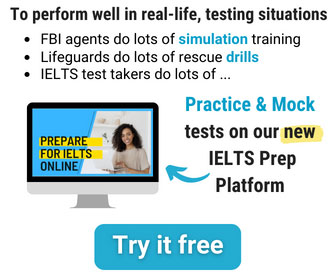 You have a complaint about the hotel you stayed at while attending a seminar in a foreign country. Write a letter to the seminar organiser and say
– What problem did you face there?
– Why do you want to complain about it?
– What is your suggestion for improvement in the future?
Writing Task 2 (an essay)
Some people think that TV is a source of information and education. Others believe that TV is useful for entertainment only. Discuss both views and give your opinion.
Speaking test
Interview
– What is your full name?
– Can I see your ID?
– Where are you from?
– Do you work or study?
– What is you job?
– Do you like it?
– Do you like to visit museums?
– Did you visit any museums recently?
– Do you like to read history books?
Cue Card
Describe an activity that you done in school such as sport, arts, crafts and so on. Please say
– What was it?
– When and how long did you do it for?
– How did you feel about it?
Discussion
– What is the importance of traditional clothes?
– Do you think traditional arts and crafts are important for children?
– Is it better to give hand made presents to our friends or relatives?
– What is the role of traditional clothes and crafts in our life?
– Should we pass knowledge of our traditions and culture to our children?
– Why do you think so?