Our kind friend J from India has shared the IELTS exam below – enjoy!
Listening test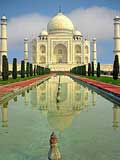 Section 1. A man was talking with a day care receptionist about enrolling his child in the centre.
Section 2. A phone conversation regarding job details.
Section 3. A discussion about whale watching.
Section 4. A talk about works of a painter.
Reading test
Passage 1. An article about the invention of roller coasters.
Passage 2. An article about development of an innovative product.
Passage 3. An article about children's literature.
Writing test
Writing task 1 (a report)
We were given a table with the types of housing preferred by people in 3 cities in the UK and the amount of people who like each type of housing, such as flats, terrace houses, detached and semi-detached houses in each area.
Writing task 2 (an essay)
Is playing computer games by youngsters a good or a bad thing? Discuss both views and give you own opinion.
Get a self study book, for Academic click here, for General here.
Subscribe to IELTS-Blog.com via RSS or via email