Thanks to two IELTS test takers from India and UK we know this much about a recent exam (which was the same in these two countries):
Listening test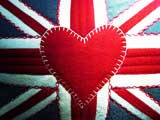 Section 1. About Riverton primary school.
Section 2. About houses and architecture in a certain area.
Section 3. A conversation between two students about a farm project.
Section 4. About the colour red.
Reading test
Don't remember.
Writing test
Writing task 1 (a letter)
The company you work for is opening a new branch in another country and you would like to work there. Write a letter to your manager and say
– Why are you suitable to work in that country?
– What job would you like to take in the new office?
– Ask about the work to be done in the new branch.
Writing Task 2 (an essay)
Nowadays people buy a lot of things even though they don't really need them. Why is it happening, in your opinion? Is it a positive or negative trend for the individual and the society?
Get a self study book, for Academic click here, for General here.
Subscribe to IELTS-Blog.com via RSS or via email