An IELTS test taker from Canada remembered the following writing and speaking questions from a recent exam:
Writing test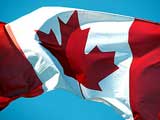 Writing task 1 (a report)
We were given a bar chart showing the percentage of exported bananas in 1993 and 2003 by growing regions such as Africa, Latin America and South Asia. There was also a pie chart showing the cost of banana export in 2003 with breakdown by regions.
Writing task 2 (an essay)
Some people believe that anyone can create art such as painting, poetry, music and so on. Others think that a person should have special abilities to create art. Discuss both views and give your opinion.
Speaking test
Interview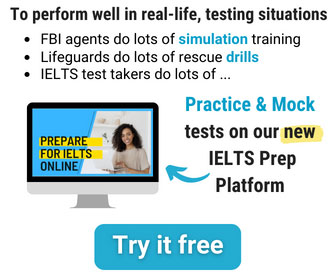 – What is your full name?
– Can I see your ID?
– Where are you from?
– Do you work or study?
– Describe your primary school.
– Where do you live now?
– Is it a house or an apartment?
– What is your favorite room? Why?
– If you had a chance to change something in your home, what would it be? Why?
– What do you do in the evenings?
– Do you do the same things every evening?
– Is there a difference between weekdays and weekends?
– Is it different now from when you were a child?
Cue Card
Talk about something you bought that you are pleased to have. Please say
– Where and when did you buy it?
– Why did you buy it?
– Why are you pleased to have it?
Discussion
– Lets talk about shopping.
– What are the different ways of shopping nowadays?
– Why do people like big shopping centers?
– Describe a person who is a shopaholic in your opinion.
– Do you know such a person?
– What is the difference between shopping centers in your home country and here (in Canada)?