Two IELTS test takers from Canada (thank you A and C!) remembered and shared the following information about their recent exam:
Listening test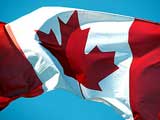 Section 1. A map with description and a talk about its different characteristics.
Section 2. About gender differences in a workplace.
Section 3, 4. Don't remember.
Reading test
Passage 1. About Ecotourism.
Passage 2. About people with different temperament and their characteristics.
Passage 3. Don't remember.
Writing test
Writing task 1 (a report)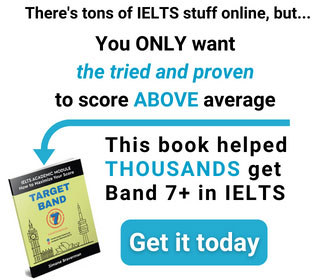 We were given two graphs showing the survey results of people who smoke in one European country, divided into two categories. A bar graph was showing the percentage of male and female smokers in six different age groups in 2004 and a line graph was showing the trends of male and female smokers between 1974 and 2004.
Writing task 2 (an essay)
Some say full time students should spend most of their time studying, others believe that they should do other activities as well. To what extent do you agree or disagree? Use examples to support your answers.
Speaking test
Interview
– What is your full name?
– Can I see your ID?
– Where are you from?
– Do you work or study?
– What is your favourite day of the week? Why?
– What is your busiest day of the week?
– Do you like the place where you live now?
– Would you recommend it to your friends or family?
Cue Card 1
Talk about a thing that you own and never used. Please say
– What is it?
– When did you get it?
– Why didn't you use it?
Discussion 1
– Let's talk about recycling.
– Give an example of things that can be recycled.
– What are the advantages of recycling to our environment?
– Do you believe that children in school should be taught to recycle?
Cue Card 2
Describe an old person that you know well. Please say
– Who is this person?
– What is he/she like?
– How much time do you spend with the person?
Discussion 2
– What can grandparents learn from their grandchildren and vice versa?
– How can technology help old people?