The IELTS exam below was shared by our kind friend D from Australia. He didn't remember anything about the Reading or Listening, but here are the questions from the Writing and Speaking sections:
Writing task 1 (a letter)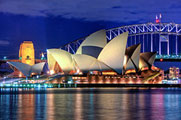 You have purchased some furniture on advice of a sales person from the shop. After receiving the package you were not happy with it. Write a letter to the manager of that shop and say
– What happened at the time of purchase?
– Who advised you about this furniture?
– What is wrong with the package?
– Suggest how the problem could be solved.
Writing Task 2 (an essay)
More and more people nowadays are showing interest in achieving success in the fields such as music, movies and sports. These people can sometimes be from an ordinary background. Do you think it is a positive development? Give reasons from your daily life.
Speaking test
Interview
Standard interview questions.
Cue Card
Talk about the best conversation you have had on the phone with somebody, please say
Who did you talk to?
What was the conversation about?
Why was this conversation the best you've ever had?
Discussion
– What are the important ways of communicating with others?
– Is it better to write letters, to send emails or to send text messages? Why?
– Explain the differences between these ways of communication.
– What are the benefits of using mobile phones for certain organizations? Why?
Get a self study book, for Academic click here, for General here.
Subscribe to IELTS-Blog.com via RSS or via email