Our friend A took the IELTS test in Australia and remembered the following questions from the Writing and Speaking tests:
Writing test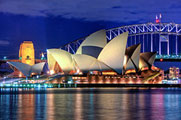 Writing task 1 (a letter)
You recently visited a foreign country during a work trip and made a new friend there. Write a letter to your friend after coming back home and say
– Describe how you feel being back home.
– Express your thoughts about the visit.
– Invite your new friend to your country.
Writing Task 2 (an essay)
Children usually want to play the same games and watch the same TV programs as their friends. Should parents allow it or not? Give your opinion and examples from your own experience.
Speaking test
Interview
– What is your full name?
– Can I see your ID?
– Where are you from?
– Do you work or study?
– Do you read newspapers and magazines?
– What was the first magazine or newspaper that you ever read?
– Do you think reading foreign newspapers and magazines is a good idea?
– Why do you think so?
– Do you enjoy sunny days?
– Why do you think sunny days are good?
– Do you go somewhere for holidays?
– What place have you visited recently?
– Was the weather good there?
– How often do you go for a holiday?
– Do you plan ahead for it?
Cue Card
Talk about a degree you would like to do or a course you would like to take. Please say
– What is it?
– When and where would you like to study?
– Why would you like to do it?
Discussion
– How easy is it to do?
– Do you think people need good teachers?
– How would you describe teaching?
– Do you think Math and Sports teachers should have similar qualities?
Get a self study book, for Academic click here, for General here.
Subscribe to IELTS-Blog.com via RSS or via email