An IELTS test taker from Australia (thanks, T!) remembered the following writing and speaking questions:
Writing test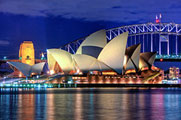 Writing task 1 (a report)
We were given a line graph showing the number of people using a fixed line telephone, mobile phone and Internet in China between 1994 and 2005. We had to summarise the information.
Writing task 2 (an essay)
In many countries prison is the most common solution to crime problems. However, some people believe that better education will be a more effective solution. To what extent do you agree or disagree with this statement? Give your opinion.
Speaking test
Interview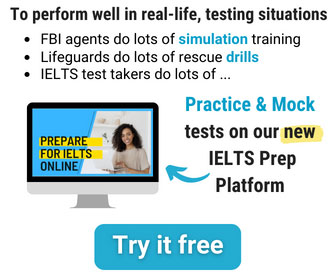 – What is your full name?
– Can I see your ID?
– Where are you from?
– Do you work or study?
– Tell me about your hometown.
– Is it a big city or a small town?
– Would you like to live in the countryside?
– Do you like swimming?
– Do you prefer to swim in the pool or the ocean?
– How important is it to learn swimming in your country?
Cue Card
Describe a long car journey that you remember well. Please say
– When was it?
– Where did you go?
– Who did you go there with?
Discussion
– Why do you still remember that trip?
– How did you feel after finishing it?
– What do you think about the car industry now?
– What do you think about new technology development in the car industry?
– Are there environmental issues related to car industry in the world?
– How can these issues be resolved?