The Writing and Speaking questions below were shared by W who took the IELTS test in Australia:
Writing test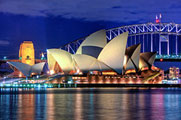 Writing task 1 (a letter)
Your friend visited you in your country and stayed in a hotel that you have recommended. Write a letter to the hotel manager about your friend's unsatisfactory stay. In your letter
– tell about your friend
– describe the problem
– suggest some improvements.
Writing Task 2 (an essay)
Some people think that mothers should spend most of their time raising family, and therefore the government should support them financially. Do you agree or disagree? Give your opinion and examples based on your own experience.
Speaking test
Interview
– What is your full name?
– Can I see your ID?
– Where are you from?
– Do you work or study?
– Do you enjoy the study?
– Would you like to be a teacher in the future?
– Why?
Cue Card
Describe a long journey that you had in your life. Please say
– How long was it?
– What did you see there?
– Did you buy any souvenirs?
Discussion
– Do you like long journeys?
– Do you prefer to travel on your own or with family?
– Do you think children can make decisions about a journey?
– Let's talk about the weather.
– Do you like cold or hot weather?
– What season do you prefer?
Get a self study book, for Academic click here, for General here.
Subscribe to IELTS-Blog.com via RSS or via email