An IELTS test taker from Australia (thanks C!) shared the topics from a recent exam, below:
Listening test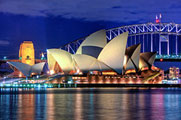 Section 1. A conversation between a representative and a client regarding concert performances.
Section 2. About bike shops and what each shop offers.
Section 3. A conversation between two students about the university's satisfaction survey.
Section 4. A talk about the new building that will be built in London.
Reading test
Passage 1. University parking guidelines and procedures.
Passage 2. A list of different art exhibition centres and galleries.
Passage 3. An article about paper origins – who and where has first developed it, who and when started paper mills.
Passage 4. Don't remember.
Writing test
Writing task 1 (a letter)
Invite a friend to join you for your next vacation. Please say
– What are your plans?
– Why do you want to travel with him/her?
– Why do you think he/she will like it?
Writing Task 2 (an essay)
Public places are noisy. What are the causes of this and what do you think should be done about it?
Speaking test
Interview
– What is your full name?
– Can I see your ID?
– Where are you from?
– Do you work or study?
– What do you do at work?
– Does your name have a meaning?
– Is your name popular in your country?
– What are the common names in your country?
Cue Card
Talk about your experiences with public transport. Please say
– Where did you use it?
– Why did you take the public transport?
– Describe your experience.
Discussion
– Do you think people should use public transport more often?
– What should the government do to encourage people to use public transport?
– What environmentally-friendly public transport solutions should the government invest in?
– What should the government do to discourage people from buying private cars?
Get a self study book, for Academic click here, for General here.
Subscribe to IELTS-Blog.com via RSS or via email