An IELTS test taker from Afghanistan (thanks, E!) remembered the following Writing and Speaking questions from a recent exam:
Writing test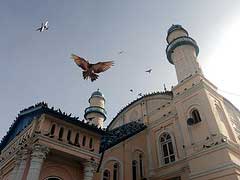 Writing task 1 (a report)
We were given a chart showing the number of first marriages and remarriages between 1951 and 2001, as well as the overall number of marriages over this period of time. We had to write a report for a university lecturer.
Writing task 2 (an essay)
The Internet has brought many changes into our day to day life. Nowadays we are doing things such as mailing, contacting, banking and communication much faster. Does this development have more advantages or disadvantages?
Speaking test
Interview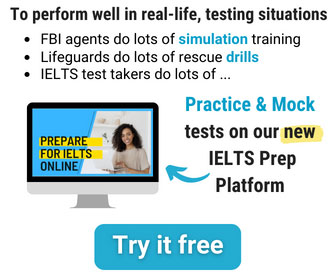 – What is your full name?
– Can I see your ID?
– Where are you from?
– Do you work or study?
– Where did you grow up?
– Is the place where you grew up good for living?
– What do you think about your hometown's future?
– Do you think handwriting is important? Why?
– What is the main difference between handwriting and writing on a computer?
– Do you prefer to write by hand or type on a computer? Why?
Cue Card
Talk about a person that you spend a lot of time with. Please say
– Who is he/she?
– What is your relationship with him/her?
– What kind of activities do you do together?
Discussion
– Do you like swimming?
– What kind of swimming is available in your country?
– Do you prefer to swim in a sea or a swimming pool?
– Let's talk about children.
– What are parents' responsibilities for their children?
– Who should take care of them?
– What are children's responsibilities for parents when they reach old age?