These speaking questions from a recent IELTS exam were shared by A (thank you!)
Speaking test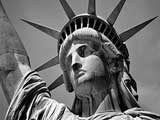 Interview
– What is your full name?
– Can I see your ID?
– Where are you from?
– Do you work or study?
– What do you like about your job?
– Why did you choose this profession?
– Is wedding ceremony important in your country?
– Who gets invited to a wedding in your country?
– What activities do you have at the wedding?
– What is the major difference between weddings today and 20 years ago?
Cue Card
Describe a city in your country. Please say
– What city is it?
– Where is it located?
– Why do you like this city?
– What would you do to improve the city?
Discussion
– What is the difference between living in a city and countryside?
– What would you suggest to improve living conditions in suburbs?
– What do you think the government should do to improve country living?
Get a self study book, for Academic click here, for General here.
Subscribe to IELTS-Blog.com via RSS or via email