Our kind friend H shared the Speaking questions from a recent IELTS exam in the UK.
Speaking test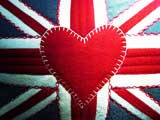 Interview
– What is your full name?
– Can I see your ID?
– Where are you from?
– Do you work or study?
– Which part of your country is more populated?
– How easy is it to travel around in your country?
– Did the country change a lot since you were a child?
Cue Card
Describe a festival that is important in your country. Please say
– When does the festival start?
– What do you do during the festival?
– What do you like or dislike about it?
– Why is this festival important?
Discussion
– Are national and international festivals different in their nature?
– Do you think new festivals will be introduced in the future? Why?
– How does the globalization affect festivals around the world?
Get a self study book, for Academic click here, for General here.
Subscribe to IELTS-Blog.com via RSS or via email