These speaking questions were provided by K, an IELTS test taker from the UK:
Speaking test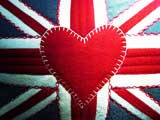 Interview
– What is your full name?
– Can I see your ID?
– Where are you from?
– Do you work or study?
– What do you do for a job?
– Do you like your job? Why?
– What time of the day are you active the most? Why?
Cue Card
Talk about a person who is very intelligent in your view. Please say
– What does he/she do?
– Why do you think the person is intelligent?
– What do you like the most about him/her?
Discussion
– Who is considered to be intelligent in your view?
– What assessment method would be the best to assess teachers?
– How do you see a good teacher-student relationship?
– What kind of communication should be there between parents and teachers?
– Do you think parents take part in children's education these days?
– Does every parent face the same situations with their kids?
Get a self study book, for Academic click here, for General here.
Subscribe to IELTS-Blog.com via RSS or via email