The Speaking questions below were remembered by a test taker from the UK (thank you A!).
Speaking test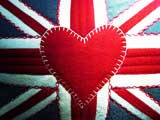 Interview
– What is your full name?
– Where are you from?
– Do you live in a flat or a house?
– Which part of the house do you like and why?
– Are you using the Internet in your daily life?
– Which types of clothes do you mostly like?
– Did you buy any clothes over the Internet ? Why?
– Are clothes in your country cheaper or more expensive?
– Which meal do you like the most, lunch or dinner? Why?
Cue Card
Talk about something difficult that you did very well. Please say
– What was it?
– When did it happen?
– How much preparation did you do to make it a success?
Discussion
– Are people more ambitious in your country?
– What type of profession do they choose?
– Is it good that people are more ambitious in their lives? Give your opinion.
Get a self study book, for Academic click here, for General here.
Subscribe to IELTS-Blog.com via RSS or via email