The Speaking questions below were shared by E from the UK (thank you!)
Speaking test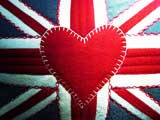 Interview
– Can I see your ID?
– Could you tell me your full name, please?
– Do you work or study?
– What subject do you study?
– Have you always wanted to study it?
– What is your favorite subject?
– Do you know your neighbors?
– Did your neighbors help you in any way?
– Would you prefer to have young or old people as neighbors?
Cue Card
Describe a shop that impressed you. Please say.
– Where is the shop?
– How did you learn about it?
– What do they sell?
– Why were you impressed so much?
Discussion
– Did your friends like the shop?
– What things do people buy for special occasions in your home country?
– Are men or women better at shopping for special occasions?
– Do you think that advertisements can make people buy things they do not need?
– Is there a difference between how young and old people shop?
Get a self study book, for Academic click here, for General here.
Subscribe to IELTS-Blog.com via RSS or via email