The following questions were shared by our kind friend B. who took an IELTS exam in the Philippines recently.
Speaking test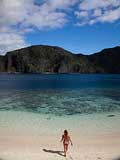 Interview
– What is your full name?
– May I see you ID card?
– Do you live in a city, a town or a village?
– Is it a nice place to live?
Cue Card
Talk about an old person that you know. Please say
– Who is he /she?
– What did you learn from him / her?
– How did you come to know him/her?
Discussion
– Why is it important to have an old person in your family?
– Do you think that this old person in your family will help you after his/her retirement?