S. shared the following IELTS Speaking questions after a recent exam in Sri Lanka:
Speaking test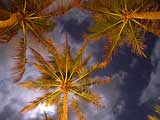 Part 1 (Interview)
– What is your full name?
– Can I see your ID?
– Where are you from?
– Do you work or study?
– What do you do?
– Do you follow fashions and hairstyles?
– Do you like going to a hairdresser?
– Do you like to colour your hair?
– Do you often change the colour of your hair?
– Why is that so?
Part 2 (Cue Card)
Describe an industry in your area such as food, technical, car manufacturing and so on. Please say
– What is it?
– Who sells and buys its products?
– How do they sell them?
Part 3 (Discussion)
– Let's talk about inventions.
– Why only a few inventions are popular?
– What are the advantages of new inventions to the world?
– What are their main disadvantages?
Get a self study book, for Academic click here, for General here.
Subscribe to IELTS-Blog.com via RSS or via email