An IELTS test taker from Sri Lanka (thank you N!) shared the Speaking questions from a recent exam:
Speaking test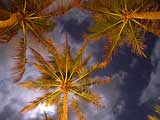 Interview
– What is your full name?
– Can I see your ID?
– Where are you from?
– Do you work or study?
– What is the most difficult task in your job?
– Would you recommend this job to someone? Why?
– Do you use bags?
– What are the qualities in a bag that you look for when choosing one?
Cue Card
Describe a team project you have been involved in recently. Please say
– What project was it?
– When did it happen?
– Were you happy with the results or not? Why?
Discussion
– Are you still in touch with the team members?
– What features of a team are important to its success?
– Do you think working alone is good in certain cases? Why?
– Do you think some people cannot work in a team? Why?
Get a self study book, for Academic click here, for General here.
Subscribe to IELTS-Blog.com via RSS or via email