The IELTS test taker A shared these Speaking questions that were asked in Singapore:
Speaking test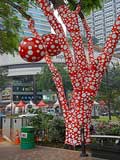 Interview
– What is your full name?
– Can I see your ID?
– Do you work or study?
– Do you find your job interesting?
– Would you recommend it to others?
– How often do you use the Internet? What for?
– When did you use the Internet for the first time?
– What are the problems with using the Internet?
– Do you send post cards?
– Do you prefer to send cards or emails?
Cue Card
Talk about a wrong decision made by somebody you know. Please say
– What was the decision?
– Why do you think it was wrong?
– Does that person agree or disagree with you now?
Discussion
– Is it better to consult with others before you make decisions?
– Who are the best people to consult with?
– Is it always good to consult with your parents?
– What is the problem with making decisions slowly?
– Is it better to make decisions on the spot without second thought? Why?
– What is the problem when you make emotional decisions?
Get a self study book, for Academic click here, for General here.
Subscribe to IELTS-Blog.com via RSS or via email