The speaking topics below were shared by a test taker from Pakistan (thanks, F!)
Speaking test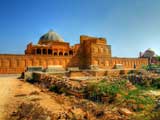 Interview
– What is your full name?
– Can I see your ID?
– Where are you from?
– Do you work or study?
– When do you prefer to work: mornings or evenings? Why?
– When did you purchase your first mobile phone?
– How frequently do you use it?
– Do you switch the mobile phone off sometimes?
– Would you like to replace your mobile phone with a new one? Why?
– What features are important for you in a mobile phone?
Cue Card
Describe a shopping street that you know well and like visiting. Please say
– Where is it situated?
– How frequently do you go there?
– Why do you like it there?
Discussion
– What do you think about shopping and consumerism?
– Is there any negative impact to consumerism?
– Are there any positive impacts to consumerism?
– Would you say consumerism has in general a negative impact on the society? Why?
Get a self study book, for Academic click here, for General here.
Subscribe to IELTS-Blog.com via RSS or via email