The speaking questions below were shared by C (thank you!), whose IELTS exam was in Nigeria:
Speaking test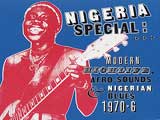 Interview
– What is your full name?
– Can I see your ID?
– Where are you from?
– Do you work or study?
– Where do you live?
– Is it your own house or rented?
– What is your favorite place in your house? Why?
– What form of advertisement do you prefer: newspaper, radio or TV?
– What do you think about such a rapid development of mobile phones?
– Would you buy the latest mobile phone available? Why?
Cue Card
Talk about a comedy movie that you have watched recently and that made you laugh. Please say
– What movie was it?
– Why was it so funny?
– Would you recommend it to others?
Discussion
– What is your opinion about humour?
– How important is it in life?
– Do you think it is important to use humour when teaching children in school?
– Do you think it is important to learn other people's culture to be able to understand foreign comedy/humour?
– Do you think it is important to introduce humour in international business?
Get a self study book, for Academic click here, for General here.
Subscribe to IELTS-Blog.com via RSS or via email