The questions below were shared by A from New Zealand (thanks!)
Speaking test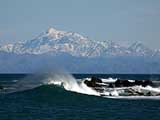 Interview
– What is your full name?
– What country are you from originally?
– Do you study or work?
– Who had helped you to get this job?
– Did you work overseas?
– Do you like your neighbors?
– How do they help you?
Cue Card
Talk about your favorite thing that you have lost recently. Please say:
– What did you lose?
– How did that happen?
– Why was that item important to you?
Discussion
– Do you often lose your things?
– What things do people lose the most?
– Why do people forget things?
– What precautions should people take to care for their belongings?
– How do people show their moral principles when they find someone's lost property?
– If you find something, what would you do to return it to the owner?
Get a self study book, for Academic click here, for General here.
Subscribe to IELTS-Blog.com via RSS or via email