The questions below were remembered and share by P, who had an IELTS exam in Mumbai, India recently.
Speaking test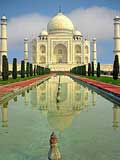 Interview
– What is your name?
– Where do you come from?
– Please, describe your city.
– Is your city a good place for younger generation?
– How many languages do you know?
– Is it difficult to learn a second language?
Cue Card
Describe a city/town that you like to visit. Please say
– What town is it?
– Why do you like it?
– How do you know about this town?
– What attracts you the most in this town?
Discussion
– What are the differences between rural and urban lifestyles?
– What other benefits do you get from the city except for health, education and transport facilities?
– When more people move from rural to urban areas, what would the consequences be?