Our kind friend K shared these Speaking topics from a recent IELTS exam in Melbourne, Australia.
Speaking test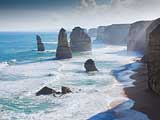 Interview
– What is your home town like?
– Are you working or studying?
– Which subject are you studying?
– Why did you choose this subject?
– Are you planning to continue your studies?
– Do you prefer dinner or lunch?
– Do you eat big or small meals?
– Do you eat in restaurants often?
Cue Card
Talk about a real event or a movie which you have seen recently. Please say
– What was it about?
– Why did you see it?
– Why would you recommend it to others?
Discussion
– I was asked to discuss celebrities.