These questions were shared by A who recently took the IELTS test in Saudi Arabia.
Speaking test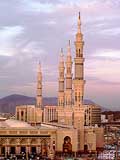 Interview
– What is your full name?
– Are people in your country using mobile phones often?
– When did you get your first mobile phone?
– Do you prefer to call or to message your friends? Why?
– Do you think people should turn their cell phones on silent in public places? Why?
– Please describe your hometown.
– What is interesting in your hometown?
– Are you planning to stay or go back to your hometown in the future?
Cue Card
If you were given a chance to do an unusual job, what job would it be? Please say:
– Why do you think it is an unusual job?
– Where did you find out about it?
– What is so interesting about this job?
Discussion
– Is it important to have a retirement age?
– Is a part time job in your country supported by schools?
– Does government have the right to impose a particular number of workers on a company?
– In what way students are guided to choose their career?
– How do you decide what course or degree will suit you?
Get a self study book, for Academic click here, for General here.
Subscribe to IELTS-Blog.com via RSS or via email