The Speaking questions below were shared by S who took the IELTS test in Jeddah.
Speaking test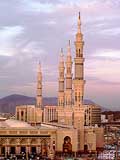 Interview
– What is your full name?
– What would you like me to call you?
– Can I see your ID please?
– Where are you from?
– Do you live in an apartment or a house?
– Please describe it.
– Do you like your apartment? Why?
– What is so interesting about it?
– Do you use the Internet?
– Does your family use the Internet?
Cue Card
Talk about a garden that you have visited recently. Please say
– Why did you visit it?
– Who was there with you?
– Describe the garden in general.
– Why was / wasn't it interesting?
Follow up question: Would you advise others to visit it? Why?
Discussion
– Do any of you friends visit this garden?
– What is the benefit of gardens in cities?
– Who mostly visits gardens, younger or older people?
– Is it acceptable to plant vegetables in the private garden around your house?
– What is the best time to visit gardens in the Middle East?
– What are the benefits of gardens for children?
Get a self study book, for Academic click here, for General here.
Subscribe to IELTS-Blog.com via RSS or via email