These Speaking questions were shared by N who recently took the IELTS test in India:
Speaking test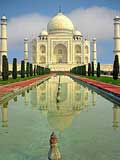 Interview
– What is your full name?
– Can I see your ID?
– Where are you from?
– Do you work or study?
– Do you live in a house or an apartment?
– Do you like this house? Why?
– What kind of house would you like to have in the future?
Cue Card
Describe a cultural music or dance event that you have attended recently. Please say
– What was the event?
– Where and how was it organized?
– Did you like it or not? Why?
Discussion
– Do you like cultural music or dances from other countries?
– Can government play a role in promoting cultural events?
– Do you think today's youth is connected with the culture?
– Do you think TV can be used as means of promoting culture?
Get a self study book, for Academic click here, for General here.
Subscribe to IELTS-Blog.com via RSS or via email