These Speaking questions were shared by R who took the IELTS test in India:
Speaking test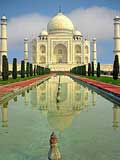 Interview
– What is your full name?
– Can I see your ID?
– Where are you from?
– Do you work or study?
– Do you like cooking?
– Who is doing the cooking in your house?
– Would you like to attend a cookery class?
– Why do you want to learn cooking?
– Are cooking classes on TV useful?
– What is the advantage of a TV cooking class?
Cue Card
Describe how you would organize a surprise party for your friend. Please say
– Where would you do it?
– How would you do it?
– What arrangements would need to be done for the party?
Discussion
– Do you have festivals in your home country?
– Tell me about a local celebration in your town.
– Do Indians have many celebrations?
– What is the relevance of international festivals or celebrations to the world's community?
Get a self study book, for Academic click here, for General here.
Subscribe to IELTS-Blog.com via RSS or via email