These speaking questions were shared by N who took the IELTS test in India:
Speaking test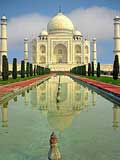 Interview
– What is your full name?
– Can I see your ID?
– Where are you from?
– Do you work or study?
– Do you live in an apartment or a house?
– Why do you like your apartment?
– What are the advantages for people living in apartments?
– Would you like to live in a house in the future?
– What kind of house would it be? Why?
Cue Card
Talk about a situation where you had to help someone. Please say
– Why did he/she need help?
– How did you help him/her?
– How did you feel about it?
Discussion
– Do you like helping others? Why?
– How can we teach children to help?
– Do children need to learn drawing in schools? Why?
– Do you think everyone should do volunteering work?
– What are the advantages of volunteering? Why?
– Do you think by volunteering, people are helping themselves?
– Are there any disadvantages to volunteering work? Why?
Get a self study book, for Academic click here, for General here.
Subscribe to IELTS-Blog.com via RSS or via email