The following Speaking questions were shared by H from India (thank you!)
Speaking test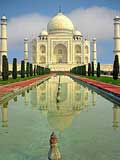 Interview
– What is your full name?
– Where do you live?
– Is it an apartment or a house?
– What room do you like the most?
– Why do you like your home?
– Have you ever driven a car?
– What kind of cars are available in India?
– What kind of car do you prefer? Why?
Cue Card
Talk about science subjects that you learned in high school. Please say
– What subjects did you learn?
– Did you like any of these subjects?
– Describe your teachers.
Discussion
– What do you think about children's view of science these days?
– Do you think nowadays schools do not give proper science education?
– What steps for improvement would you consider?
– What is the adult's view of science, do you think?
– Who is interested more in current developments in science – businessmen or regular people?
– What steps are needed to draw regular people's attention to science?
Get a self study book, for Academic click here, for General here.
Subscribe to IELTS-Blog.com via RSS or via email