These speaking questions were shared by S who took the IELTS test in India recently:
Speaking test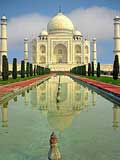 Interview
– What is your full name?
– Can I see your ID?
– Where are you from?
– Do you work or study?
– What is you hometown?
– Why do you like living there?
– Do you like growing or keeping plants at home?
– Is it necessary to keep plants at home?
– Did you grow plants when you were young?
– Do you like birthday celebrations?
– Do you like celebrating your own birthday? Why?
– What was so special about birthdays in your childhood?
– What did you do during these birthday parties?
Cue Card
Describe a letter that you received and the reason it was important to you. Please say:
– Who sent this letter?
– When and where was it?
– How did you feel about it?
Discussion
– Did you show this letter to anyone?
– Do you think nowadays letters are used often enough?
– What about personal letters?
– What are the disadvantages of letters?
– How should one write a business letter?
– Why do people feel better when receiving a hand-written letter?
Get a self study book, for Academic click here, for General here.
Subscribe to IELTS-Blog.com via RSS or via email