These speaking questions were shared by our kind friend A who took the IELTS test in India.
Speaking test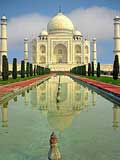 Interview
– Do you live in a house or an apartment?
– Which part of your house do you like the most? Why?
– What do you need to do to make your house look better?
– What do you like the most about your village?
– Tell me about the elementary school you went to.
– Did you visit your school recently?
– What do you miss from your school days?
– Are you in contact with your school friends?
Cue Card
Talk about the most difficult thing that you have done recently. Please say
– What was it?
– What skills did you need to do it?
– Why was it important to you to finish this task?
Discussion
– Why do you like to do it?
– How did you feel after completing it?
– What response did you get from friends and colleagues?