The speaking questions below were shared by A (thank you!) whose IELTS exam was in India.
Speaking test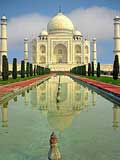 Interview
– Do you study or work?
– What subjects did you study at college?
– Are other students from your country interested in the same course?
– Is your city noisy?
– What kind of noise do you like?
– Does noise affect your work efficiency?
– How were you as a child?
– Have you had a hobby as a child?
– Do you spend time with kids these days?
Cue Card
Talk about a family photograph. Please say
– Who is on that photograph?
– Who took the photo?
– Why do you consider it memorable?
Discussion
– Do you still take photos?
– Do you think photography is an art?
– Some photographs are considered to be works of art, what do you think?
– How does media use photographs?
– Would you agree that media can make or break famous people's reputation?
Get a self study book, for Academic click here, for General here.
Subscribe to IELTS-Blog.com via RSS or via email