Our friend S shared the questions he was asked in a recent IELTS exam in Hungary.
Speaking test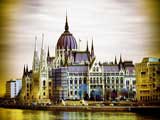 Interview
– What is your full name?
– Do you have a nickname?
– Do you work or study?
– What kind of work do you like?
– Do you enjoy your present job?
– Do you use a car?
– What type of car do you want to buy?
– What do you think about traveling by car?
Cue Card
Describe a subject in the secondary school or high school which influenced your life. Please say
– What kind of subject was it?
– When and where did you hear about it firstly?
– Do you like this subject?
Discussion
– Who uses this subject more: men or women? Why?
– Does this subject contribute something special to our life? In what way?
Get a self study book, for Academic click here, for General here.
Subscribe to IELTS-Blog.com via RSS or via email