Our kind friend F from Ghana shared the questions from a recent IELTS exam:
Speaking test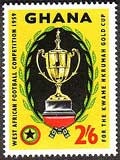 Interview
– Can I see your ID, please?
– Where are you from?
– Do you live in an apartment or a house?
– Tell me why do you like your room?
– Tell me what do you like about your compound?
Cue Card
Describe a business that you would like to start. Please say
– Why do you want to do it?
– Where should it be located?
– Who would be your customers, mostly?
Discussion
– What motivates employees the most in their work place?
– Are there any benefits to working in a team or a group?