Our friend P took his IELTS Speaking test in Florida, USA and remembered the following questions:
Speaking test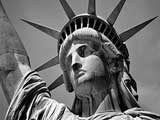 Interview
– What is your full name?
– Can I see your ID?
– Where are you from?
– Do you work or study?
– What subject are you studying?
– Do you have house chores? What are they?
– What else do you do around the house?
– Did you help your parents with household chores as a child?
– Do you think it's essential for kids to do household chores?
– Why do you think so?
– Do you think money is the main component when selecting a field of work?
– What other factors are important when selecting a future job?
Cue Card
Talk about your plans for the future, other than work or study. Please say
– What do you plan to do?
– What will you do to make it happen?
– How will you feel, if your plan succeeds?
Discussion
– What is your general day to day plan?
– Why do some people hate planning ahead?
– What are the advantages and disadvantages of planning?
Get a self study book, for Academic click here, for General here.
Subscribe to IELTS-Blog.com via RSS or via email