The Speaking questions below were shared by D who took the IELTS test in Ecuador:
Speaking test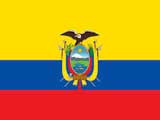 Interview
– What is your full name?
– Can I see your ID?
– Where are you from?
– Do you work or study?
– What kind of job do you do?
– Are you a patient person?
– What do you do to stay patient in certain situations?
– Do you think people in your country are usually patient?
Cue Card
Talk about a seaside place that you would like to visit. Please say
– Where is it?
– What can you do there?
– Why would you like to go there?
Discussion
– Do you think people like the seaside for holidays?
– Do you think the seaside will always be a preferred holiday place?
– Is it more fun for children than adults do you think?
– Do you have some good memories from seaside trips as a child?
– In what circumstances the seaside might stop being an attractive destination for holidays in your view?
Get a self study book, for Academic click here, for General here.
Subscribe to IELTS-Blog.com via RSS or via email