The questions below were shared by our Chinese friend X after her IELTS exam.
Speaking test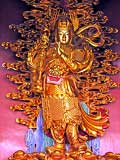 Interview
– What is your name?
– Where are you from?
– Do you work or study?
– Is it easy to find a job like this?
– Do you like your job?
– Whom do you like to travel with? Why?
– When did you first use the Internet?
– How often do you buy things over the Internet?
Cue Card
Talk about a family photograph. Please say:
– Who took this photograph for you?
– What does this photograph show?
– Why do you like this photograph?
Discussion
– What elements are involved in a good photograph?
– Do you think photographs are a form of art?
– Do Chinese people attend photography classes?
– Do you hang some photographs on the walls of your home?

Get a self study book, for Academic click here, for General here.
Subscribe to IELTS-Blog.com via RSS or via email