The topics below were shared by S who took the IELTS test in Canada recently.
Speaking test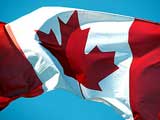 Interview
– What your full name?
– Do you work or study?
– Do you like your job? Why?
– Did you have any difficulties in getting this job?
– Did color matter to you when you were a child?
– Does color matter now when you buy things?
– Is there a color you don't like to use in your home?
– Do you watch TV? Which program did you last watch on TV?
– Do you like to watch TV alone or with someone? Why?
Cue Card
Describe an advertisement that you have seen recently. Please say
– What was the product in the advertisement?
– What was the importance of the advertisement to you?
– What did you like about it the most?
Discussion
– What do you think about advertisements aiming at children?
– What do you think about companies spending a lot of money to advertise their products?
– Should only good-looking people be in advertisements?
Get a self study book, for Academic click here, for General here.
Subscribe to IELTS-Blog.com via RSS or via email