An IELTS test taker from Canada (thank you S!) shared these questions:
Speaking test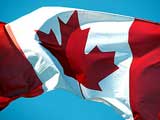 Interview
– Who selected your clothes when you were a child? Why?
– What would you look for when choosing your clothes now?
– Is it easy to buy clothes for someone else? Why?
– Do you prefer writing emails or letters? Why?
– What is the difference between communication through emails and letters?
Cue Card
Talk about a film or TV program which made you laugh a lot. Please say
– what it was
– when you saw it
– who the characters were
– and what made you laugh a lot.
Discussion
– Will a comedy made in one country be appreciated in another country? Why?
– Is it possible to enjoy a comedy if we don't know the culture of that country? Why?
– Can we learn a country's culture through its local comedy program? Why?
– Is it possible or impossible to make such a program without hurting the country's culture?
Get a self study book, for Academic click here, for General here.
Subscribe to IELTS-Blog.com via RSS or via email