An IELTS test taker from Canada (thanks, S!) shared his Speaking questions:
Speaking test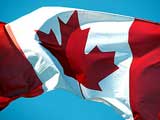 Interview
– What is your full name?
– Can I see your ID?
– Where are you from?
– Do you work or study?
– What do you do after work?
– Do you use public transport?
– What type of transport do use most often?
– How can the city transport system be improved?
Cue Card
Talk about online shopping. Please say
– What did you buy online recently?
– Why did you buy online?
– Were you happy with the product?
Discussion
– Do you see a difference between restaurants here and in your home country?
– Would you like to be a news reporter?
– What qualities should you have to become a news reporter?
– Do you watch local or world news mostly?
– Do you prefer to read news in a newspaper or online? Why?
– Do you share news with your co-workers or friends?
Get a self study book, for Academic click here, for General here.
Subscribe to IELTS-Blog.com via RSS or via email