The Speaking questions below were shared by F after her IELTS exam in Bahrain.
Speaking test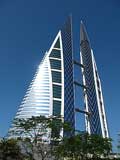 Interview
– What is your full name?
– May I see your ID?
– Where are you from?
– Do you work or study?
– How difficult was it to get this job?
– Do you like the people you work with?
– Have you taken dancing classes in your childhood?
– Do you like dancing?
– Do people in your country dance? When?
Cue Card
Talk about a leader that you admire. Please say:
– Who is he/she?
– How did you know about him/her?
– Explain why ou admire him/her.
Discussion
– What qualities should the leaders have?
– Do you think society plays an important role in raising leaders or they are born as leaders?
– Why are some people afraid of being leaders?
– Do you think that a leader must set a good example? Why?
Get a self study book, for Academic click here, for General here.
Subscribe to IELTS-Blog.com via RSS or via email